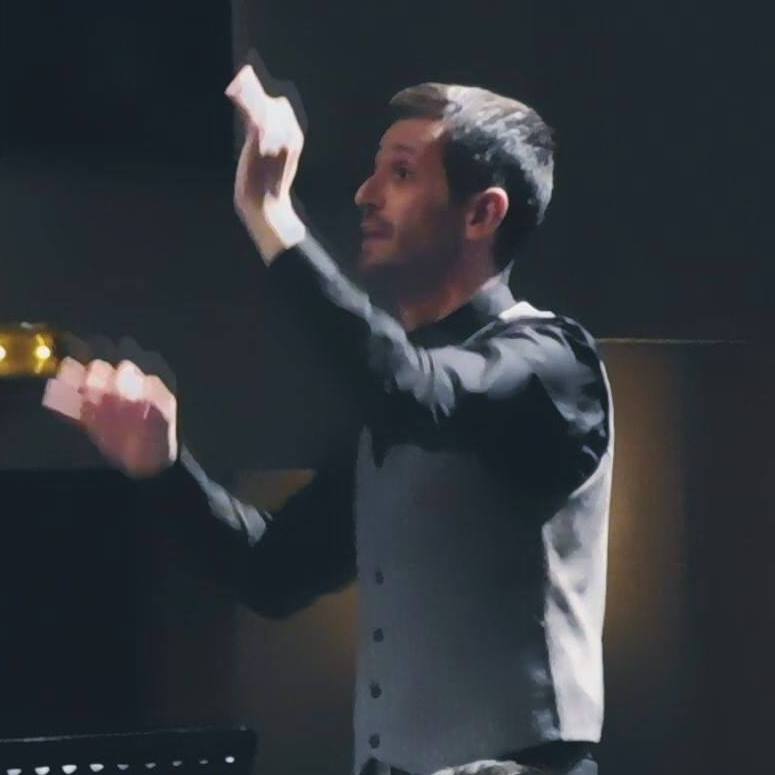 He was born in Chios in 1972. He studied History and Archaeology at the Faculty of Philosophy of the University of Athens. At the age of 11, he started studying the piano at the Chios Department of the Greek National Conservatory.
He continued his studies at the National Conservatory of Athens, where he earned his degree in piano in 1995 and in Harmony in 1997. Since 2000 he has been working as a philologist in Secondary Education.
From 1998 to 2008, he was a member of the Chios Choir and from 2000 to 2006 he conducted its department for children. In 2012 he completed his postgraduate studies in the field of "Cultural Unit Management".
He has attended seminars of children choir conducting in Greece and abroad and he conducts the Chios Music School children choir.