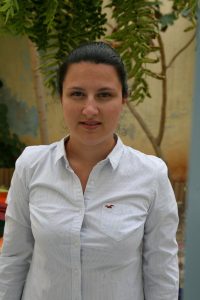 Eirini studied Architecture (March) in Thessaloniki and Cinema (MFA) in San Francisco, USA as a Fulbright and Greek State scholar.
Αs a filmmaker, she has been awarded the Murphy and Cadogan Fellowship for the Arts from the San Francisco Foundation.
Her short film "Saferty Net" received distinctions in US festivals and was distributed by the Canadian company Ouat Media. Her short film "Counterattack" was selected to represent Greece in the Biennale of Young Artists from Europe and the Mediterranean in Rome, in 2011.
Eirini currently lives in Athens and works as a director and producer of branded and editorial video content. She is also a founding member of the Beforelight creative lighting group.