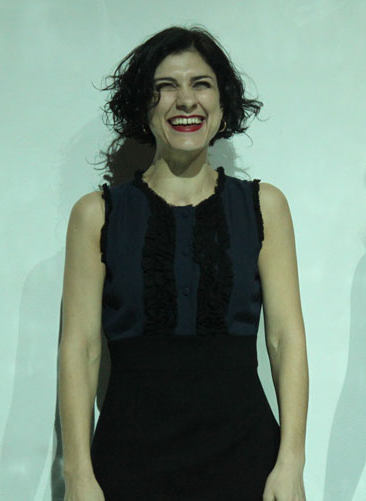 She was born and raised in Athens. She is a graduate of the Veaki Superior School of Drama  and she is a co-founding member of "Prozess" theatrical group.
She has collaborated with the following directors: Giannis Chouvardas, Michail Marmarinos,  και Dimiter Gotscheff, Dimitris Karantzas, Giannis Leontaris, Anestis Azas, Vangelis Theodoropoulos, Giannos Perlegas, Simos Kakalas, Giannis Kalavrianos, Maria Maganari, PAntelis Dentakis, Giannis Bezos, Marianna Kalbari, Thodoris Gonis, Εlephas Tilliensis theatrical group, Kaniguda group, "Prozess" theatrical group and more.
She has also taken part in the films: "The cube" by Alexandros Skouras, "Listen to me" by Andronikos-Konstantinos Dimopoulos, "Elevator #2" by Charis Lagousis, "Wndows from Sugar Cane" by  Tamara Draculic and "They cry the moment they kill them" by Maria Maganari.